Bike Rental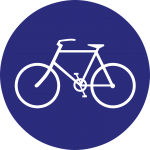 Forget bike rental companies, their expensive rates and their short-term rental packages, and say hello to the Alternative Hostel's bike rental service!
From the moment the snow disappears of the streets of Montreal and the sunny days make their appearance, we rent bikes to our clients.
In addition to offering low rates to our clients, our rental package includes a helmet, a padlock and a road map to help you find your way in the Montreal area.
Upon request, we also organize guided bike rides that allow you to explore the streets of Montreal, and discover unknown places by tourists in the city. Please note that a minimum of 5 people is required for this bike tour.
As we welcome cyclists in our hostel, travelers who travel with their own bike can store their cars in our warehouse for the duration of their stay.
[slideshow_deploy id='1678′]